Commercial Upholstery
Our re-upholstery Service in Manchester helps you transform tired chairs, sofas and stools into bespoke, creative pieces. #chairsmadenew
Commercial Upholstery
We offer a commercial upholstery service for bespoke work.
As a small business we're able to provide a tailored service and personal service giving attention to detail and working to deadlines to support your business opening or re-t offering a personal and tailored service, whatever your requirements.
We can work to your designs or we're able to help create designs and specifications for you.
A selection of our work is below. We'd be happy to discuss your requirements - just get in touch at our email address below!
Please email hello@loosebutton.co.uk
Bench seats for the new location eatery & bar
Series of cushions we produced for the International event in Berlin 2018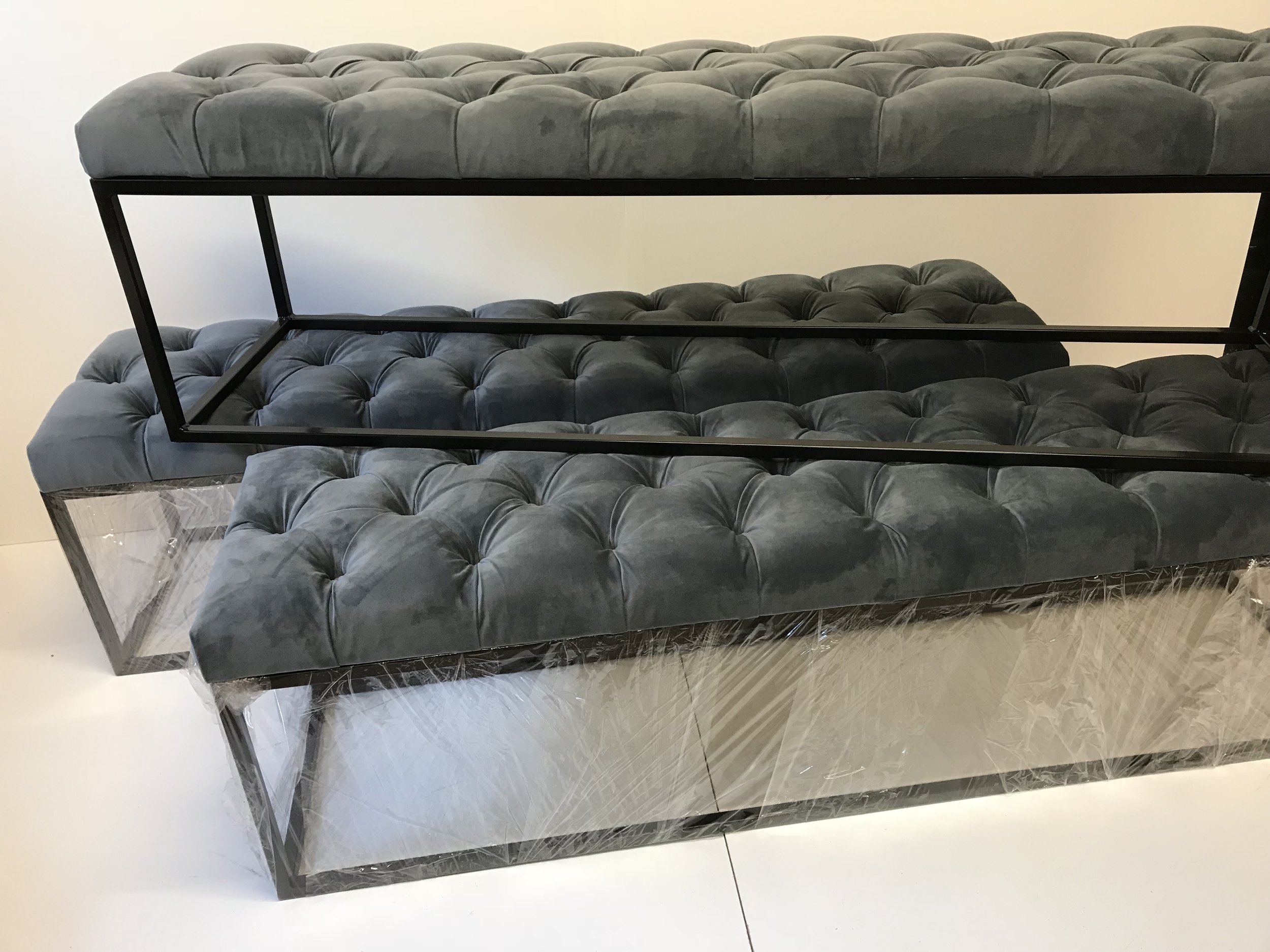 We produced 3 bespoke benches for CVP's new London Showroom
We worked with You I Create in Manchester to develop seat backs to match their new restaurant & bar
We re-vamped these for Allied London ready for the Duck Race
We re-worked these Ikea chairs for the trade fair in Berlin 2018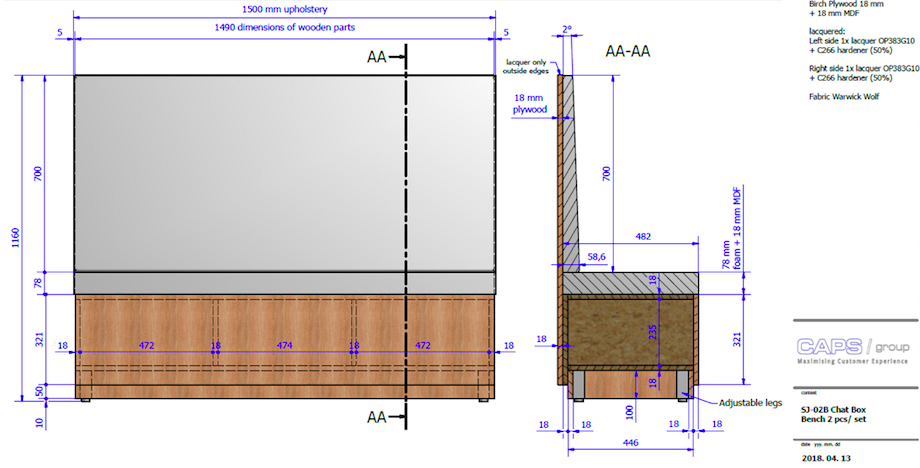 A set of bench seats for CAPS Group UK made to their specifications
Booth seating cushions for PLY's pizza & bar in the Northern Quarter
Commercial & Contract Fabrics
We work with many of the top fabric suppliers to provide materials that meet the needs of the environment they are located such as Workspace or Hospitality . These are all in line with UK Fire Regulations. We can supply Crib 5 fabrics and those that repel mould are stain resistance and are of high durability to withstand wear an tear. Fabrics include vinyls/faux leather, Wools and Synthetics.
We're also able to take your logo's or business colours or other designs and apply these to commercial grade fabrics using digital printing facilities.
Re-upholstery for Commercial settings
Through our re-upholstery service we can take a regular chair and re-upholster using commercial grade fabrics. Be it an Ercol or classic wingback chair for a reception, open space or chill out area. Using our digital printing we can make a true statement chair!
If you'd like to know more, or have questions, please email hello@loosebutton.co.uk
See our 'Examples of our work' and 'Testimonials' pages for more details or ideas.
Design & Build Service
Along with our own finds and transformations ready for sale, you can see a section of frames ready & waiting for to be tailored to your style in our "make it yours" section. We're always on the look out for that classic G-plan, Parker Knoll, Ercol or unique mid-century classic, so if you'd like us to help source something for you, simply contact us.