Cushions by Loose Button
Browse our Colour-Block design cushions, Harris Tweed Cushions and Doodle Map cushion designs. Designed and Made in our Manchester workshop
Cushions by Loose Button
Our cushion range is made up of our 'Colour-Block' designs, each in-house from our Manchester workshop. We can also alter colours or create a design for you or make to larger sizes/dimensions, just get in touch!
We also use digital printing to create our 'Doodle Map' cushions with designs from Dave Draws. Or we can take your own images & designs and create something for you. For small businesses ask about our trade rates too!
Doodle Map Cushions - by 'Dave Draws'
With over 15 designs, our collaboration with 'Dave Draws' grows..each a unique design. Great gifts and now £30 posted with inner. We also send abroad! See the full range here.
Colour Block Cushions - by Loose Button
Designed & made in-house, our 'Colour-block' cushions are made from Wool/ Tweeds/ Bute and come in range of designs.
See more here.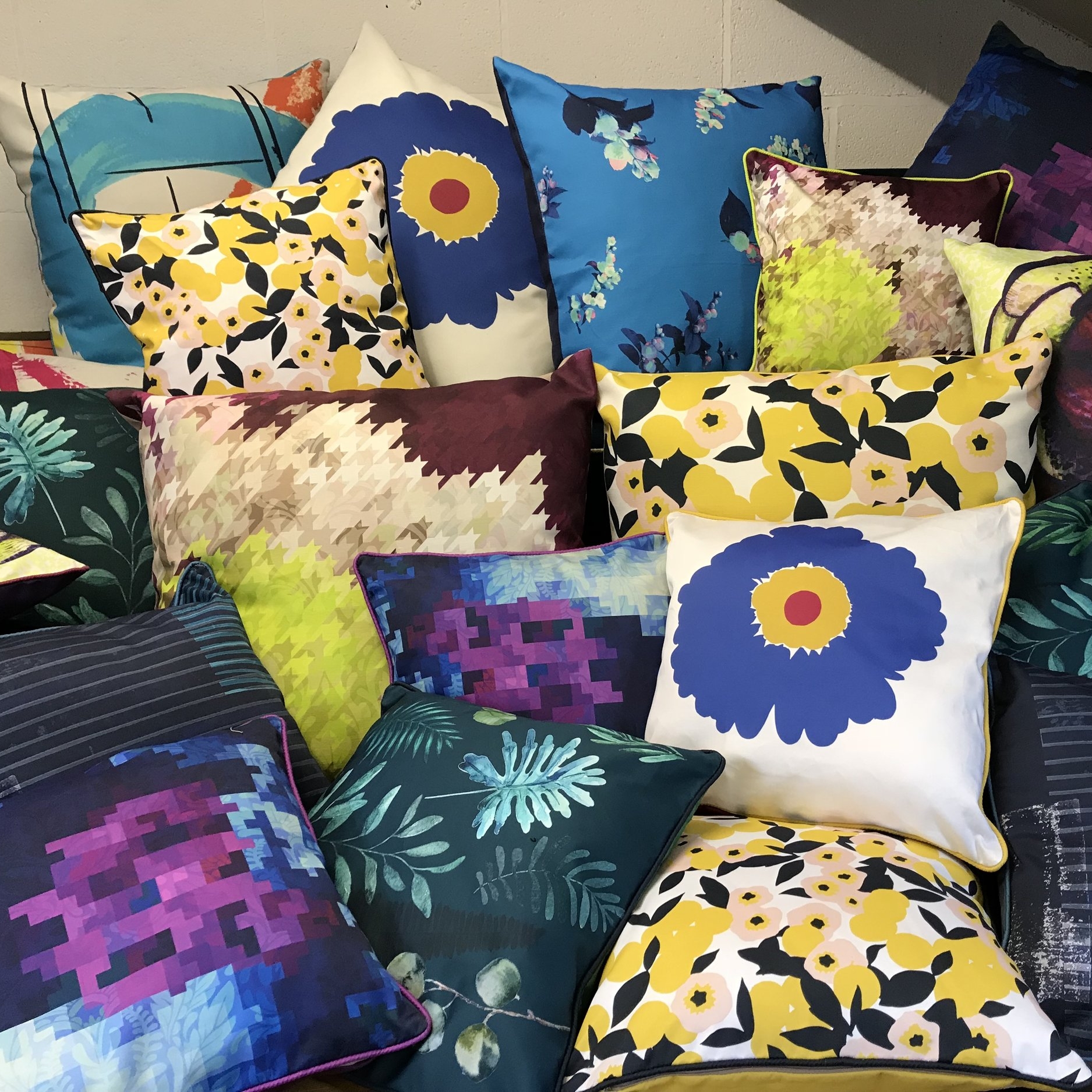 Digitally Printed Cushions
Want your own design printing as a cushion? Ask us for details
Harris Tweed & Wool Cushions
Footstools made to order..